The Streets Are Talking
Once upon a time, Hollywood honcho Harvey Weinstein of The Weinstein Company was one of the most powerful men in Hollywood, until he was outed as a sexual predator by more than 90, mostly White women.
I thought Weinstein had a type — that is, young, White women. But no, he's an equal opportunity sexual predator. Oscar winner Lupita Nyong'o is the first Black woman to come forward as another victim of Weinstein's sexual harassment, saying, "I felt unsafe." In an op-ed piece in the New York Times, the actress describes how the movie mogul tried to get her all-liquored up before making sexual advances on her.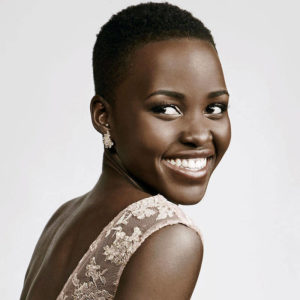 In my column for this week's California Crusader News, I talk about the Weinstein scandal and how the women banded together to bring down the Hollywood honcho. As a result, the #MeToo movement gained renewed strength with women around the globe, sharing their stories of sexual harassment and assault on social media.
Check out my thoughts on  "How to Bring Down a Hollywood Honcho," which appears in the November 2, 2017 of the California Crusader News. Enjoy! CCN#44_NOV_2_2017_p
A Side Note: R. Kelly Believes He Can Fly
Apparently, Black women need more White girlfriends to help bring down R & B pop star R. Kelly. Kelly is a sexual predator, preying on the hopes and dreams of young, Black women, and yet, he's able to run amok with what has been described as a sex cult. Report after report keeps coming out about his dalliances with underaged, Black girls. Shoot! Even a former girlfriend spilled the beans about her sexually-abusive life with Kelly to Rolling Stone; yet, this man is still on stage performing.
All I can do is shake my head. I mean, come on …  is his music that good?! Everyone is whispering about Kelly, but when are we going to stand up for Black girls and demand the same kind of justice as Weinstein?
About the Artwork Feat. LaJon Miller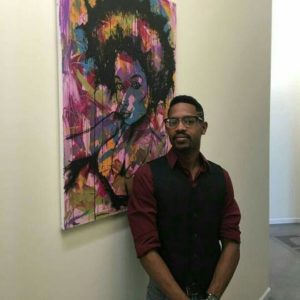 I'm also excited to introduce Los Angeles artist LaJon Miller whose artwork is featured with my column in the California Crusader News. The self-taught artist created a series of artwork to bring attention to the forced silence of sexual harassment that occurs nationwide across all professions and industries. Miller's series is titled "Silence Is the Golden Rule," watercolor and ink on paper, and more of his artwork can seen on his Instagram at @LaJon39.
In bringing activism to his artwork, Miller says it's important for him to raise his voice creatively as an artist, and spotlight the strength, passion, resilience, innovation and beauty that women offer to the world.
"My voice stands with her voice, and each line I create builds a step towards equality for her." –LaJon Miller, artist
To view his artwork, visit his website at LAJizzyArt.com or follow him on Instagram at @LaJon39.