Looks like we're having a "Selma" moment. While the entertainment industry awaits the much-anticipated historical film, directed by Ava DuVernay, the country is already up in arms, and marching about incidents that have taken place in the last 90 days. With recent historical films like "Selma," and the critically-acclaimed "The Butler," Millennials are getting a flashback to the Civil Rights Movement, and kind of scratching their heads, wondering "if this really happened in America." Well, now the Millennials have awaken to a cause – that is, #BlackLivesMatter because police brutality and the beatings and killings, specifically of young, Black men, continue to make headline news: Oscar Grant. Trayvon Martin. Michael Brown. Eric Garner. Tamar Rice.
Who needs #TGIT (Thank God It's Thursday) on television with uber-producer Shonda Rhimes, when you can just turn on MSNBC, CNN or network news to find out "How To Get Away With Murder." It's looks easy, if you're wearing a badge: Illegal chokehold. Check. No grand jury indictment. Check. I call that a "Scandal!" Wanted: gladiators.
L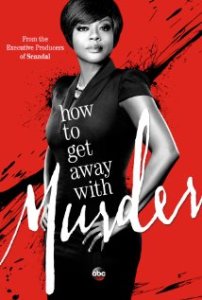 ast year, the industry was buzzing about the performance of award-winning actor Michael B. Jordan ("The Wire," "Friday Night Lights"), and his portrayal of Oakland shooting victim Oscar Grant in the award-winning indie "Fruitvale Station. It opened a dialogue of conversation about police brutality and the gunning down of African Americans boys and men. Then, the Trayvon Martin case hit, and all hell broke loose. And thankfully, Black America hasn't been the same since. No justice, no peace!
"The arc of the moral universe is long, but it bends towards justice." – The Rev. Dr. Martin Luther King Jr.