R.I.P.
1932-2017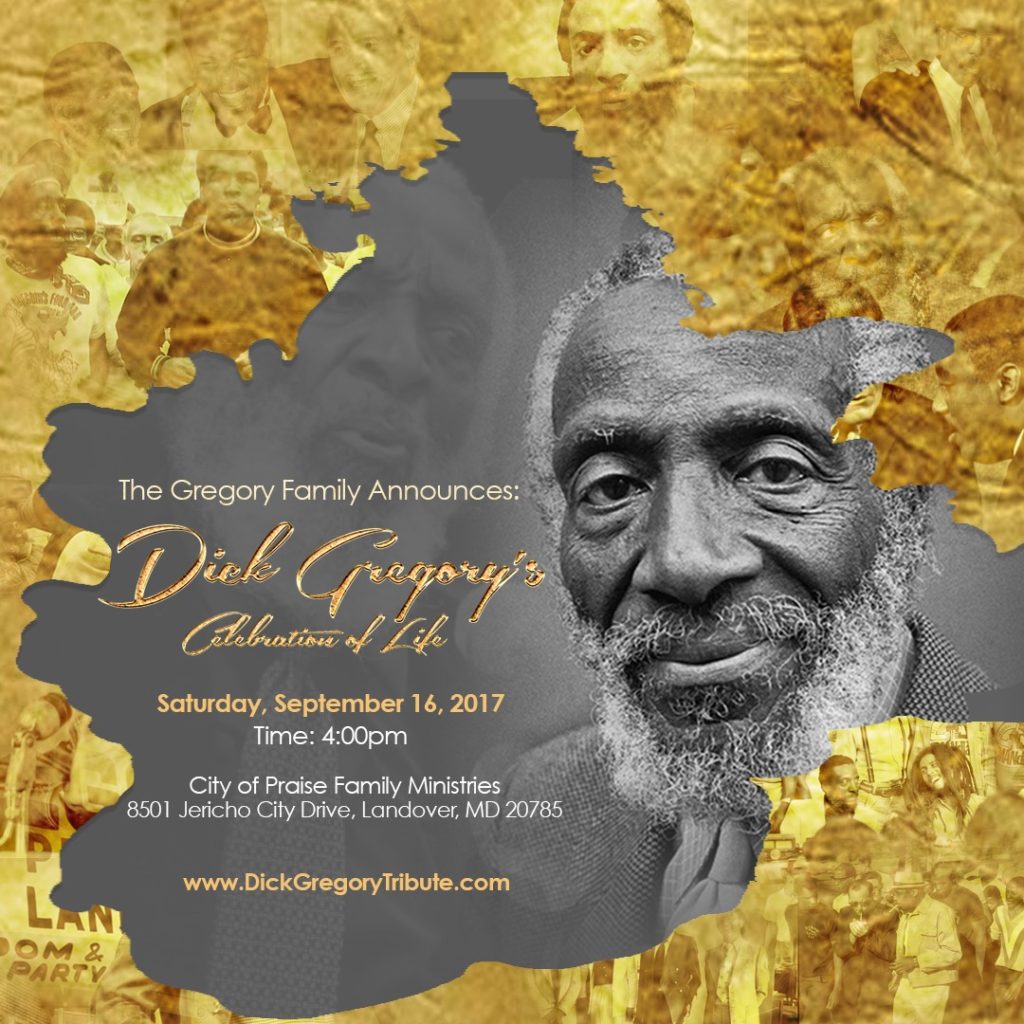 #StayWoke
In a full circle moment, I had a chance to meet the legendary comedian and social activist Dick Gregory not once, but twice in my lifetime.
He was a pioneering comic of the 1960s who used his racially-charged comedy to bring attention to racism and social justice. Before there was Kevin Hart, Chris Rock, and Eddie Murphy, there was Dick Gregory. He kicked the door open as one of the first crossover comedians, and was the first Black comic to sit on the couch of the "Tonight Show" with Jack Parr. He also became an outspoken activist for the Civil Rights Movement, and used his brand of comedy for social and political activism. He marched. He protested. He staged hunger strikes. Gregory was a comedic lightening rod! In 2015, he was awarded a star on the Hollywood Walk of Fame.
A warrior to the very end, award-winning director Ava DuVernay shared one of his final posts, encouraging all of us to #StayWoke.
You taught us and loved us. Thank you, #DickGregory. pic.twitter.com/uYytZ3PIKy

— Ava DuVernay (@ava) August 20, 2017
UPDATE:
TV One live streamed the memorial services of Dick Gregory. View it here.
Celebration of Life: Dick Gregory Homegoing Service Streaming Live This Saturday